Nimmadhi
November 30, 2019
Hassle Free Rides with Mauto
Hassle Free Rides with Mauto
Tamil Nadu chief minister Edappadi K Palaniswami on Friday launched Mauto Electric mobility's electric autorickshaw -- touted as India's first retrofit electric auto -- in Chennai.
If you were to land in Chennai, Tamil Nadu's state capital, one of these days, do not be surprised to see sari-clad women with khaki jackets zipping around the city carrying passengers in black-and-yellow autorickshaws.
These women are trained and employed by Makkal (people) Auto, a transport service that runs a high-tech and safety-centric auto fleet for women, by women. Most of the Mauto drivers are Womens, and Transgender.
Objective of Mauto:
Dubai-based KMC group and Mauto Electric Mobility will convert petrol-run autorickshaws into electric vehicles with an investment of Rs 100 crore and offer job opportunities to 5,000 people.The state government recently gave necessary clearances for the units to start the venture.
Mr. Mansoon Alikhan is the chairman of Mauto group of companies. a 27-year-old techie, solves two crucial problems in one go – it not only provides a respectable, lucrative livelihood option to women in need but also makes the daily commute of their well-to-do counterparts safe and hassle-free.
Safe Drive:
The driving range per full charge of three hours will be 100km. The aim is to introduce 4,000 electric rickshaws in the city, 100 by a month to reduce air pollution to a large extent. The autos are fitted with CCTV surveillance, panic button and television. It is highly safe for children going to school and women
Charging Mauto:
The company is planning to set up charging stations in each of the ten zones of the city. Charging on the go will be possible with the help of a mobile app.
An expenditure of Rs 350-Rs 400 for every 100km while it is Rs 40 for electric autorickshaws.
Mobile Application: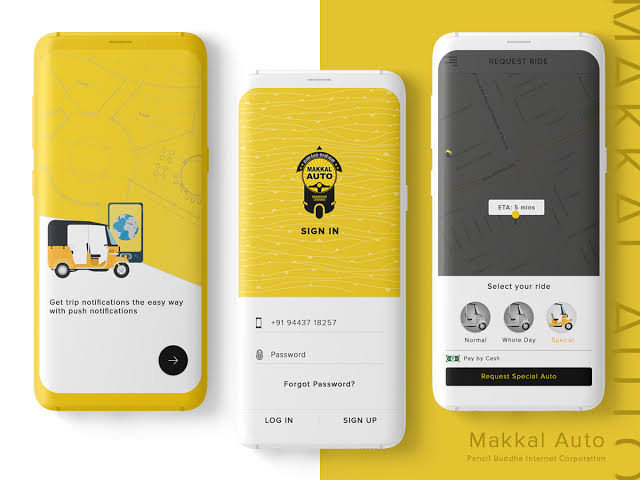 To book an auto, all are call a service number or download their app on the smart phone. The App name is Mauto pride\
Features of Mauto:
 Instead of regular meter, Mauto come fitted with a tablet that has an embedded camera, audio recorder and a GPS tracking system and runs on a special software.
 While normally the touchscreen displays the details of the driver, including a photograph, name, license and mobile number, if the rider taps on the 'Help' button, it sets in motion a series of actions.
 Immediately, the camera and audio recorder will become active and give a direct feed to our call centre. At the same time, it will also record the vehicle details.
 Meanwhile, an alert will be texted to Mauto staff, who will inform the local police and provide them with the exact coordinates of the auto as well as other crucial information that can come in handy.
 Right now they are trying to get permission to link the tablet feed with the police server so that the SOS signal can directly reach them as well. This facility is available on all Mautos whether run by women or men.
 Apart from ensuring security, the innovator has worked out other uses for the tablet. For one, it tracks the route of the autorickshaw so that the driver is not tempted to take the longer way to earn some extra cash.
 Its also having Ads of local restaurants, sales announcements and film promos are shown
As a policy, Makkal Auto drivers refuse to pocket tips. But there is a tip box where commuters can make donations if they so wish. This money is used by the Makkal Auto trade union for the education of the children of the drivers.
And once the women have completed 1,000 days of driving, Mauto will be gifted to that women.
How to Book Mauto app:
 Drop your location
 Wait for a Minute
 Tract your Mauto