Real Estate Sector Undergoing a Digital Evolution
Real Estate Sector Undergoing a Digital Evolution
Digital innovations invade all the spheres of modern life at a giant pace and the speed is just gaining momentum. Business, education, industry and everyday life have been and are still being reshaped to match the new reality.
Tough times tend to give rise to innovations and improvements and the same is the case with India's real estate sector. The Coronavirus pandemic and the resultant lockdown has resulted in significant pressure on most of the real estate companies in India. In order to overcome this, the developers have been taking up innovative ways of marketing in contrast to the conventional methods of conducting business earlier.
Change in Technology
The nature of the conventional real estate business model is changing thanks to the rise of online real estate websites. Nimmadhi also providing platforms which offer interested buyers a lot of home listings, complete with pictures and even virtual walk-through. We offering research tools, which enable the users to not only filter their property search but compare prices, identify locations and more, without leaving the comfort of their home
Virtual Tours: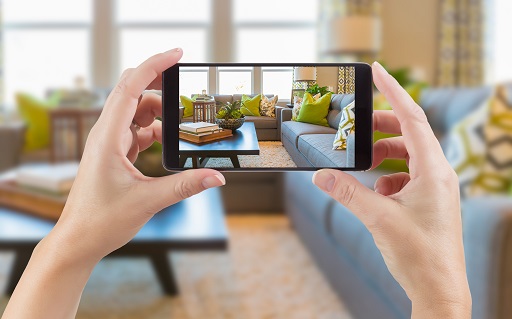 One of the main reasons behind a fall in sales of properties during the lockdown is due to buyers unable to visit the project sites. Many developers are giving buyers walkthroughs of properties via videos. Although finalizing their choice on the basis of these video is still rare, may buyers are short listing their options in this manner. Several developers are creating 3D digital models of their projects and allowing potential buyers to take free virtual tours of these properties On web portals. In some cases, the developers are even providing virtual tours of the entire neighbourhood.
Webinars:
Most of the developers have also been hosting webinars. Especially developers with their own portals are hosting such webinars where they are revealing prices and other incentives Moreover, homebuyers can also enquire about their queries.
Hassle free home search:
These methods are gaining success and popularity rapidly. Firstly, when a developer adopts digital tools, it helps create a positive impression among the homebuyers by communicating a forward-thinking approach & capability to keep pace with modern times. Secondly, with a majority of homebuyers having access to the internet, the online processes are making it much easier and hassle-free to search for & choose homes.
In order to survive in the market, developers are rapidly adapting to the present situation by going digital. In fact, certain leading builders already had their own portals since before the pandemic. The trend of digital tours and deals is expected to continue even in the post-lockdown era and people start to realize how convenient it is.
You can start your digital home search on Nimmadhi website, Nimmadhi.com is a hassle-free platform that makes it possible to Manage | Maintain | Buy | Sell | Rental homes available with No brokerage.